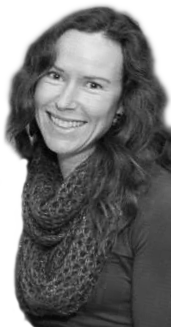 Just doing what comes naturally
Even in childhood I loved designing and creating stuff—toys, clothes, posters, lettering. As an adult I eventually figured out that there is this whole industry called graphic design so I got qualified, joined AGDA and haven't looked back.
Along the way I did a few other things—studied a Bachelor of Science majoring in Chemistry, Oceanography and English, navigated Royal Australian Navy warships, hand-crafted haute couture wedding gowns, secretaried for investment banks and economists, wrangled infographics for the Prime Minister—and since 2011 have been the senior designer at Biotext.
I live in Canberra with my beautiful family and sing with award-winning choir The Resonants. So that's me in a nutshell.
To read the details of all of that (up to when I joined Biotext), download my CV. To see my stuff, click the menu links at top right.
Kirsten Duncan
What's new?
I'm still building and adding content to this website so don't assume you've seen it all!
24 Nov 2015: Added some new kids' costumes to the gallery.
29 Oct 2015: The Resonants are celebrating 25 years of singing so I designed this poster for the concert on 14 November which featured music composed by Sally Greenaway to lyrics written by me.
30 Jan 2015: Added some new items to the couture gallery.